The architect Giammario has completed an ambitious project: the demolition and reconstruction of an old building adjacent to the Andrea Costa square in Apricena (FG). In its place, stands now a magnificent pizzeria completely made of glass and stone of Apricena in modern style, which has attracted the attention of the locals and visitors.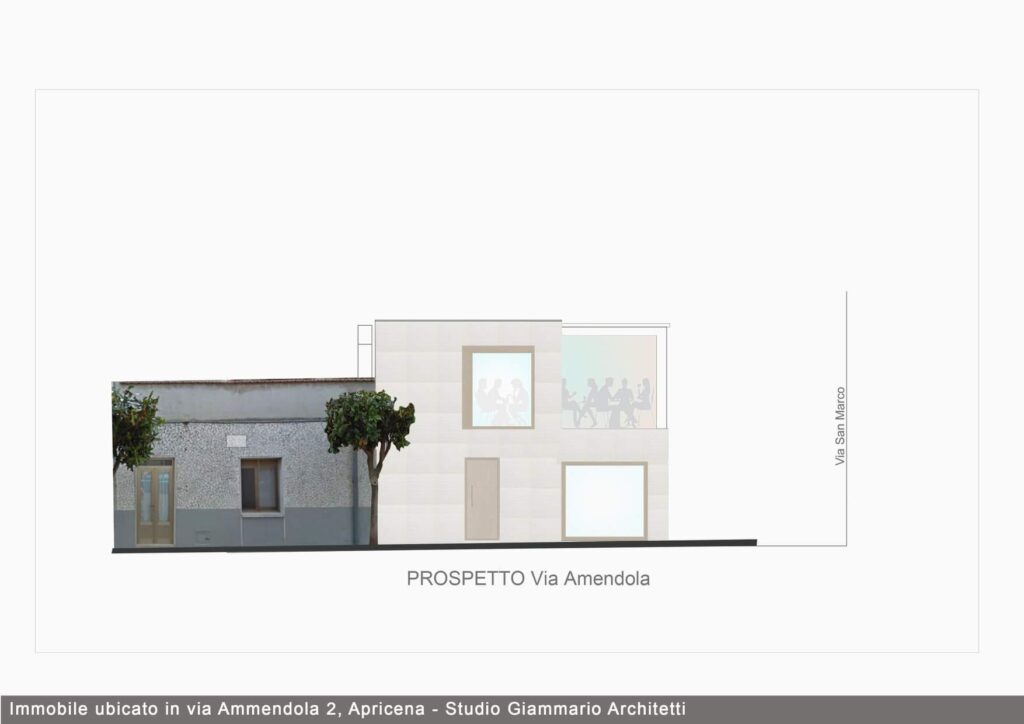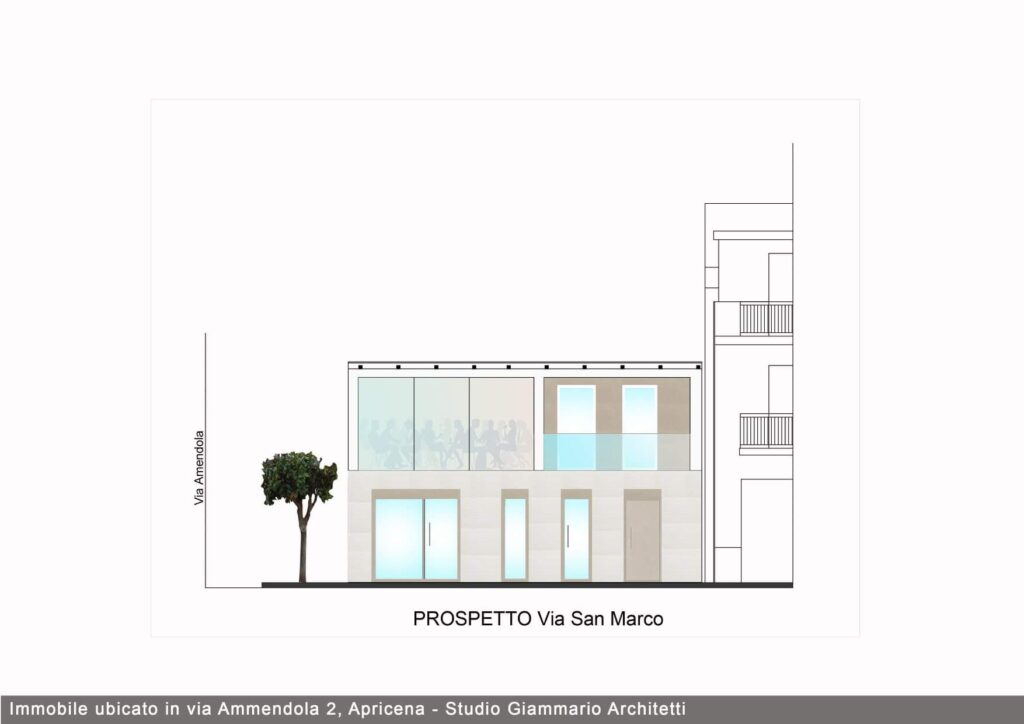 The demolition and reconstruction project was necessary because the previous building was old and in poor condition. In addition, its strategic location near Piazzale Andrea Costa made the property a place of great commercial interest, but the original building did not meet the needs of modern architecture.
The architects of Giammario Architetti faced the challenge with enthusiasm and created a building of great beauty and functionality. The pizzeria was conceived as a large volume of glass and Apricena stone, which integrates perfectly into the surrounding context. The stone of Apricena was chosen for its warm color and its natural beauty, which gives the building a cozy and familiar atmosphere.
The distinctive element of the building is the large glass volume that serves as a "frame" for the entire interior space. Thanks to this architectural choice, the pizzeria enjoys a great natural brightness and a panoramic view of the outside. In addition, glass creates an atmosphere of modernity and transparency, which responds to the needs of contemporary architecture.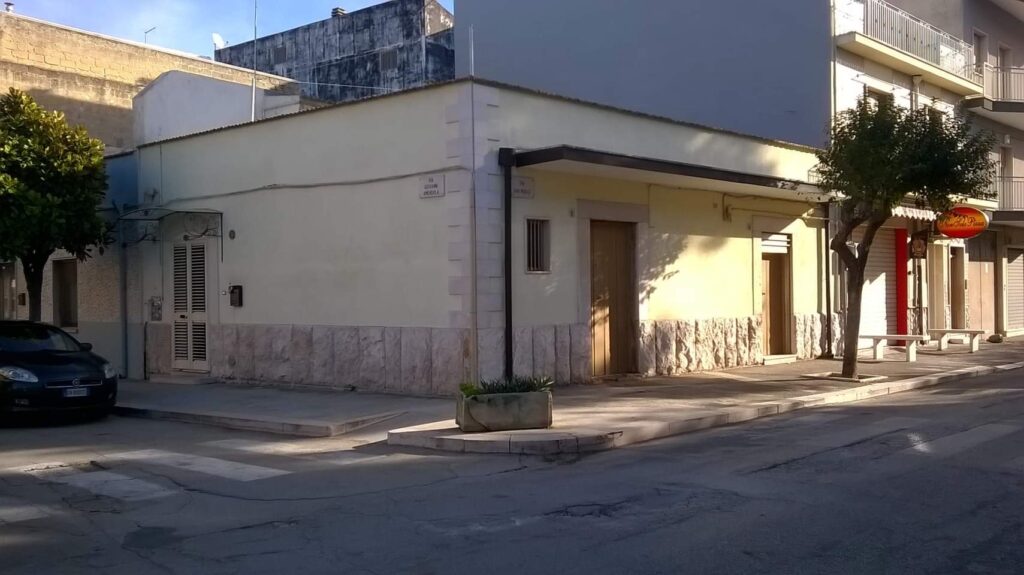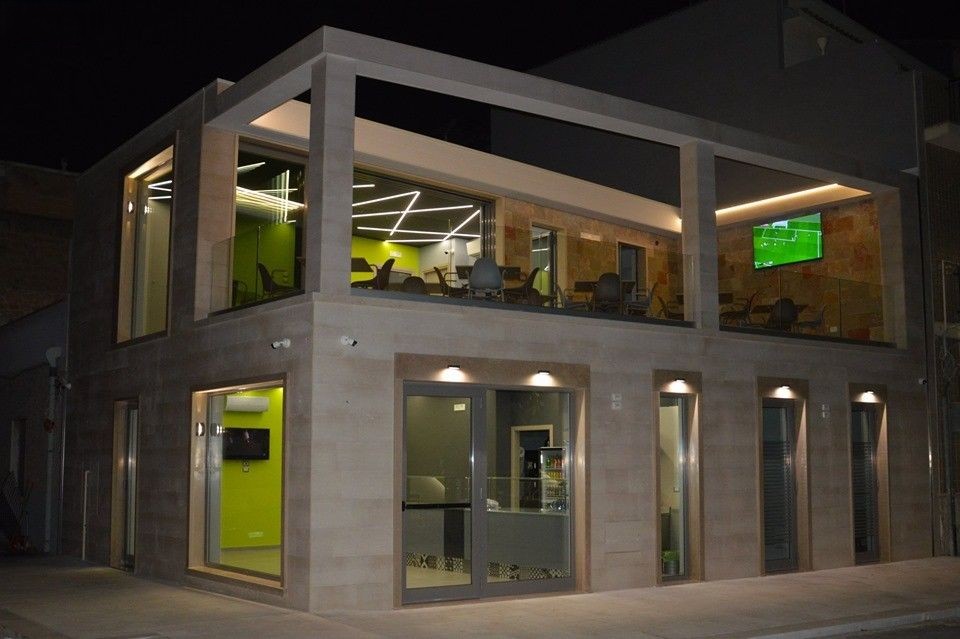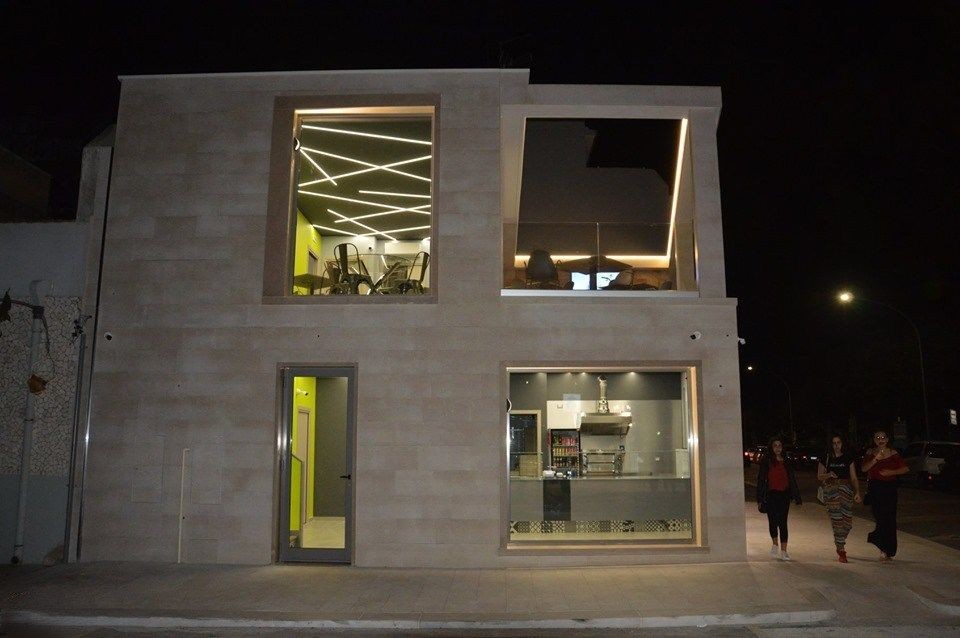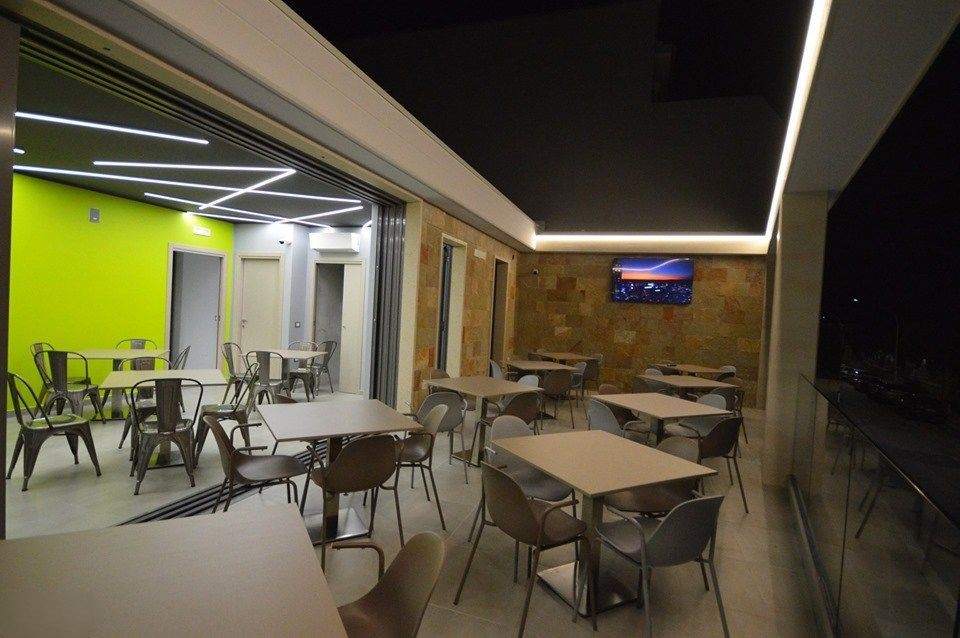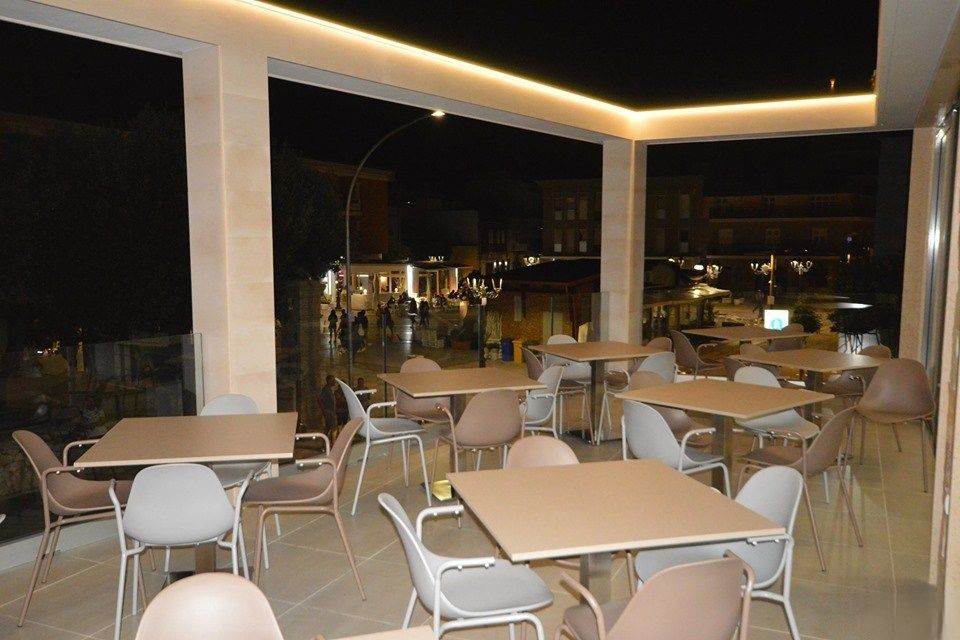 The interior of the pizzeria is characterized by a modern and essential design, which highlights the beauty of the materials used. The large window overlooking Piazzale Andrea Costa offers a breathtaking panoramic view, making the environment bright and welcoming.
The architects Giammario Architetti have worked with great attention to the choice of furniture and accessories, selecting design pieces that harmonize perfectly with the style of the structure.
The new pizzeria has proved a great success, becoming one of the landmarks for fans of good food in the area. The demolition and reconstruction of an old building adjacent to Piazzale Andrea Costa in Apricena was a courageous and ambitious operation, but which brought extraordinary results, once again confirming the professionalism and creativity of the architects Giammario Architetti.