The building located in the foothills of the Gargano, in a sparsely built-up area, close to the state highway that connects San Nicandro Garganico with the seaside resort of Torre Mileto, was constructed by retaining part of an existing building formerly used as a machine shop.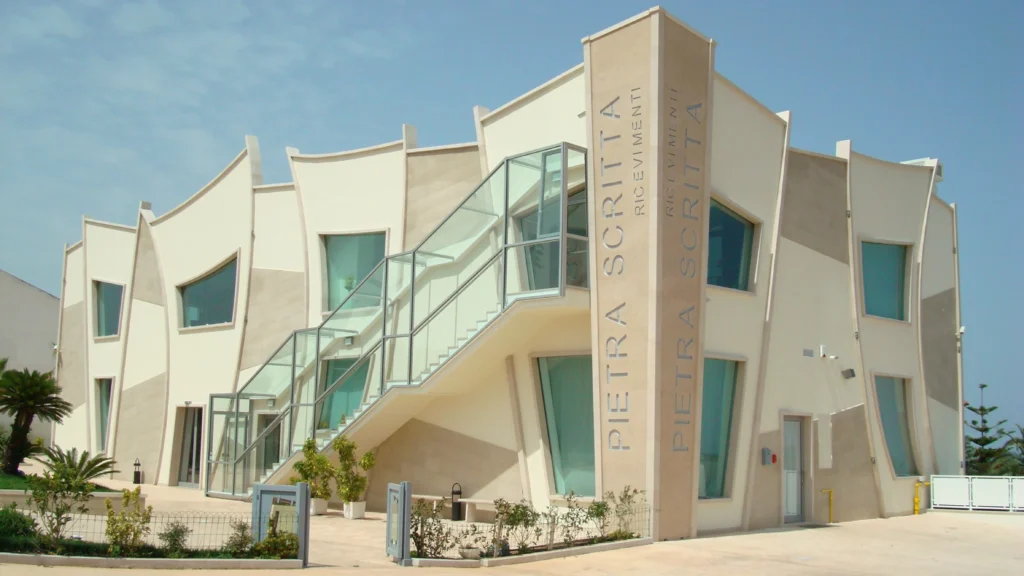 The materials used in the design are Apricena stone, steel and glass. The facade is made entirely of Bronzetto Apricena, a typical material of the area, extracted from the Quarries of the town of the same name. Considering that the reception hall falls close to the state highway, it was essential to create an envelope that would arouse curiosity. The facade is characterized by curved stone contours, jutting out from the huge glass surfaces, which allow for the splendid view of the Tremiti Islands. The large irregular glass surfaces and thick stone elements, jutting out from the facade, create solids/voids that give a strong identity to the envelope.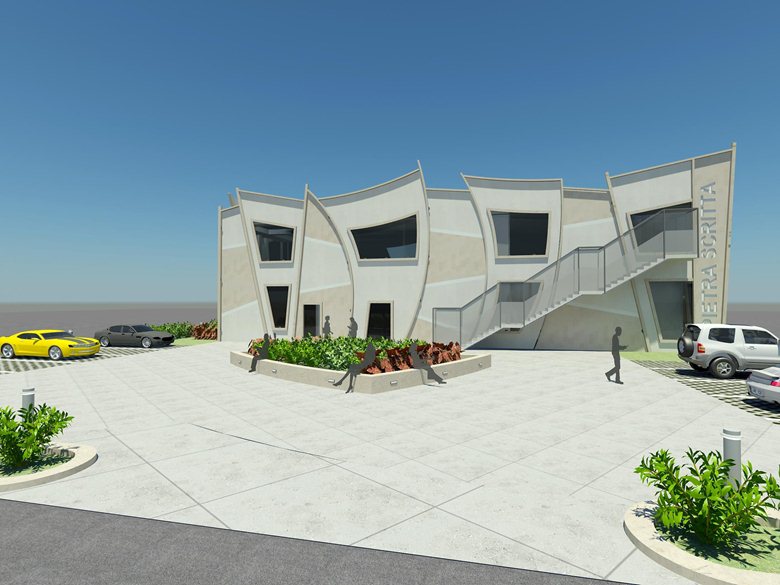 The connection with the second floor is provided by the glass staircase, external to the structure, which relates the user to the landscape in which the reception hall is immersed. The geometries are further enhanced by the RGB lighting design, which highlights the facade elements, creating a fascinating play of light and shadow. Outside the structure, the design of the green areas echoes the sinuous forms of the envelope.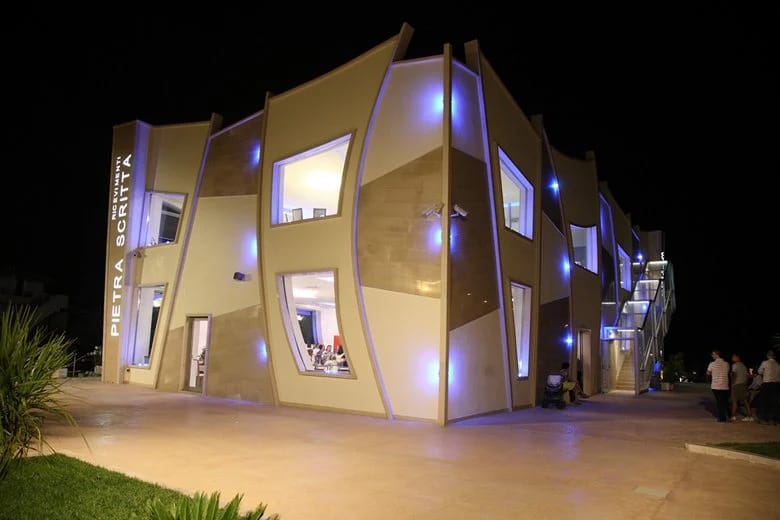 The design choice of lowering the outdoor area from the roadway and bordering it with hedges was designed to limit traffic noise. The interior of the structure is characterized by the presence of a fouyer at the entrance, which visually relates the ground-floor hall to the first-floor hall, both of which are characterized by Apricena stone flooring and light effects.