The building is located in Apricena, the city of stone. The design idea is to use local stone, enhancing its different shades and materiality. The shape and design of the facade, follow the function that is developed inside.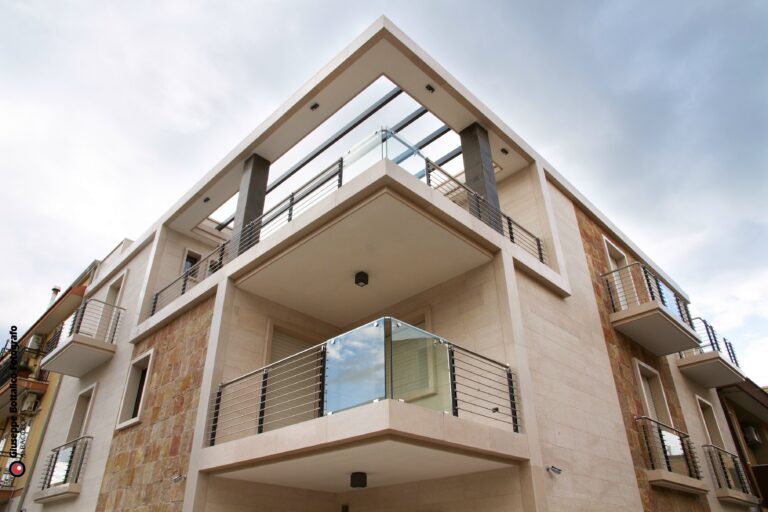 The color contrast of the two types of stone adopted, cancels the dissymmetry of the elevations. The reddish color of the peel (laid running) with irregular thickness, blends perfectly with the light-colored dressed stone. The contours of the doors and windows are thick and projecting from the cladding.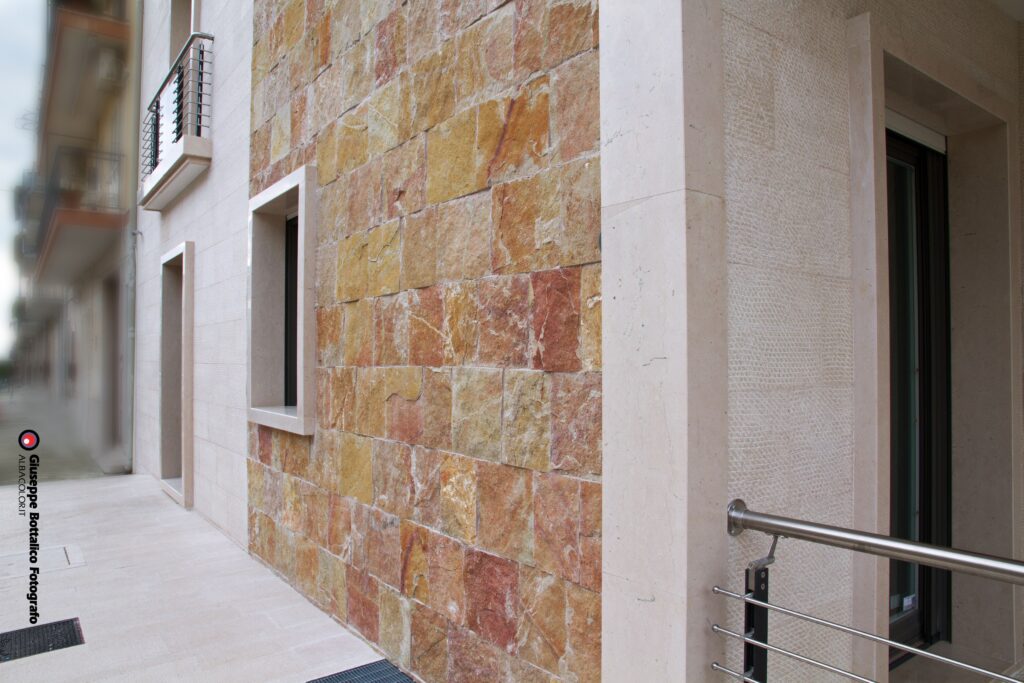 The contour of the building, highlighted by the thick stone becomes the generating element of the project. Glass and steel, embellish the architecture. The choice of LED grazing lighting, accentuates the materiality of the cladding. Each element of the facade architecture is easy to read.